Psychologist Michal Kosinski says artificial intelligence can detect your sexuality and politics just by looking at your face. What if hes right?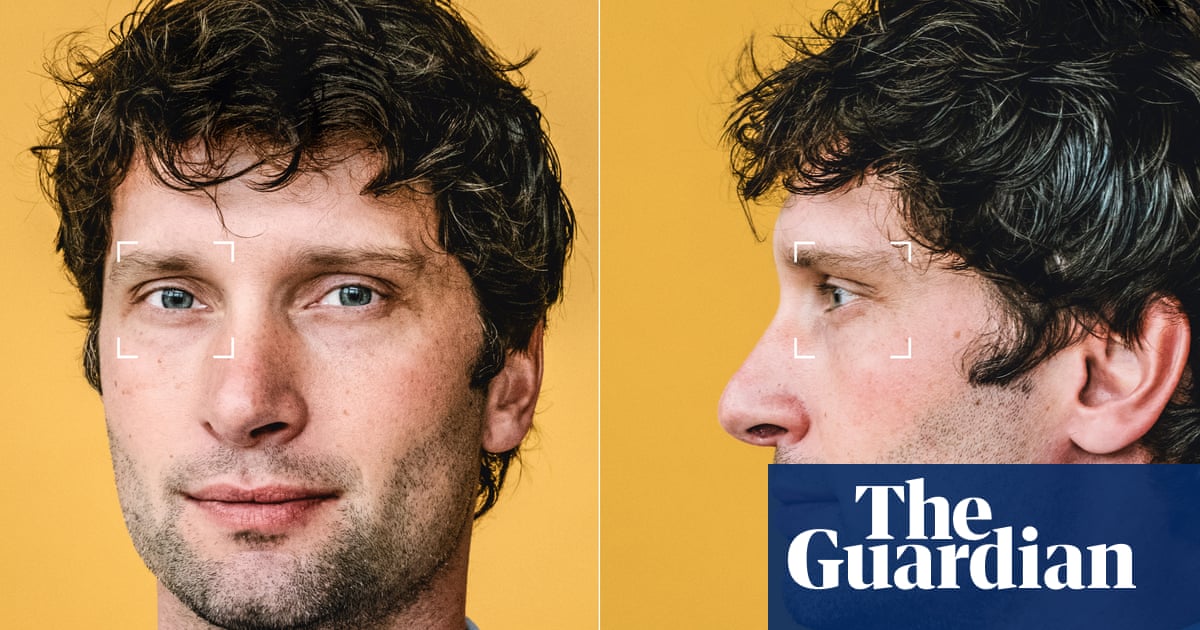 Vladimir Putin was not in attendance, but his loyal lieutenants were. On 14 July last year, the Russian prime minister, Dmitry Medvedev, and several members of his cabinet convened in an office building on the outskirts of Moscow. On to the stage stepped a boyish-looking psychologist, Michal Kosinski, who had been flown from the city centre by helicopter to share his research. "There was Lavrov, in the first row," he recalls several months later, referring to Russia's foreign minister. "You know, a guy who starts wars and takes over countries." Kosinski, a 36-year-old assistant professor of organisational behaviour at Stanford University, was flattered that the Russian cabinet would gather to listen to him talk. "Those guys strike me as one of the most competent and well-informed groups," he tells me. "They did their homework. They read my stuff."
Kosinski's "stuff" includes groundbreaking research into technology, mass persuasion and artificial intelligence (AI) – research that inspired the creation of the political consultancy Cambridge Analytica. Five years ago, while a graduate student at Cambridge University, he showed how even benign activity on Facebook could reveal personality traits – a discovery that was later exploited by the data-analytics firm that helped put Donald Trump in the White House.
That would be enough to make Kosinski interesting to the Russian cabinet. But his audience would also have been intrigued by his work on the use of AI to detect psychological traits. Weeks after his trip to Moscow, Kosinski published a controversial paper in which he showed how face-analysing algorithms could distinguish between photographs of gay and straight people. As well as sexuality, he believes this technology could be used to detect emotions, IQ and even a predisposition to commit certain crimes. Kosinski has also used algorithms to distinguish between the faces of Republicans and Democrats, in an unpublished experiment he says was successful – although he admits the results can change "depending on whether I include beards or not".
How did this 36-year-old academic, who has yet to write a book, attract the attention of the Russian cabinet? Over our several meetings in California and London, Kosinski styles himself as a taboo-busting thinker, someone who is prepared to delve into difficult territory concerning artificial intelligence and surveillance that other academics won't. "I can be upset about us losing privacy," he says. "But it won't change the fact that we already lost our privacy, and there's no going back without destroying this civilisation."
The aim of his research, Kosinski says, is to highlight the dangers. Yet he is strikingly enthusiastic about some of the technologies he claims to be warning us about, talking excitedly about cameras that could detect people who are "lost, anxious, trafficked or potentially dangerous. You could imagine having those diagnostic tools monitoring public spaces for potential threats to themselves or to others," he tells me. "There are different privacy issues with each of those approaches, but it can literally save lives."
"Progress always makes people uncomfortable," Kosinski adds. "Always has. Probably, when the first monkeys stopped hanging from the trees and started walking on the savannah, the monkeys in the trees were like, 'This is outrageous! It makes us uncomfortable.' It's the same with any new technology."
***
Kosinski has analysed thousands of people's faces, but never run his own image through his personality-detecting models, so we cannot know what traits are indicated by his pale-grey eyes or the dimple in his chin. I ask him to describe his own personality. He says he's a conscientious, extroverted and probably emotional person with an IQ that is "perhaps slightly above average." He adds: "And I'm disagreeable." What made him that way? "If you trust personality science, it seems that, to a large extent, you're born this way."
His friends, on the other hand, describe Kosinski as a brilliant, provocative and irrepressible data scientist who has an insatiable (some say naive) desire to push the boundaries of his research. "Michal is like a small boy with a hammer," one of his academic friends tells me. "Suddenly everything looks like a nail."
Born in 1982 in Warsaw, Kosinski inherited his aptitude for coding from his parents, both of whom trained as software engineers. Kosinski and his brother and sister had "a computer at home, potentially much earlier than western people of the same age". By the late 1990s, as Poland's post-Soviet economy was opening up, Kosinski was hiring his schoolmates to work for his own IT company. This business helped fund him through university, and in 2008 he enrolled in a PhD programme at Cambridge, where he was affiliated with the Psychometrics Centre, a facility specialising in measuring psychological traits.
It was around that time that he met David Stillwell, another graduate student, who had built a personality quiz and shared it with friends on Facebook. The app quickly went viral, as hundreds and then thousands of people took the survey to discover their scores according to the "Big Five" metrics: openness, conscientiousness, extraversion, agreeableness and neuroticism. When users completed the myPersonality tests, some of which also measured IQ and wellbeing, they were given an option to donate their results to academic research.
Kosinski came on board, using his digital skills to clean, anonymise and sort the data, and then make it available to other academics. By 2012, more than 6 million people had taken the tests – with about 40% donating their data, creating the largest dataset of its kind.
Read more: www.theguardian.com