Tech is one of the richest and most powerful industries in America and it gets an awful lot wrong. So heres some seasonal advice for Silicon Valleys biggest beasts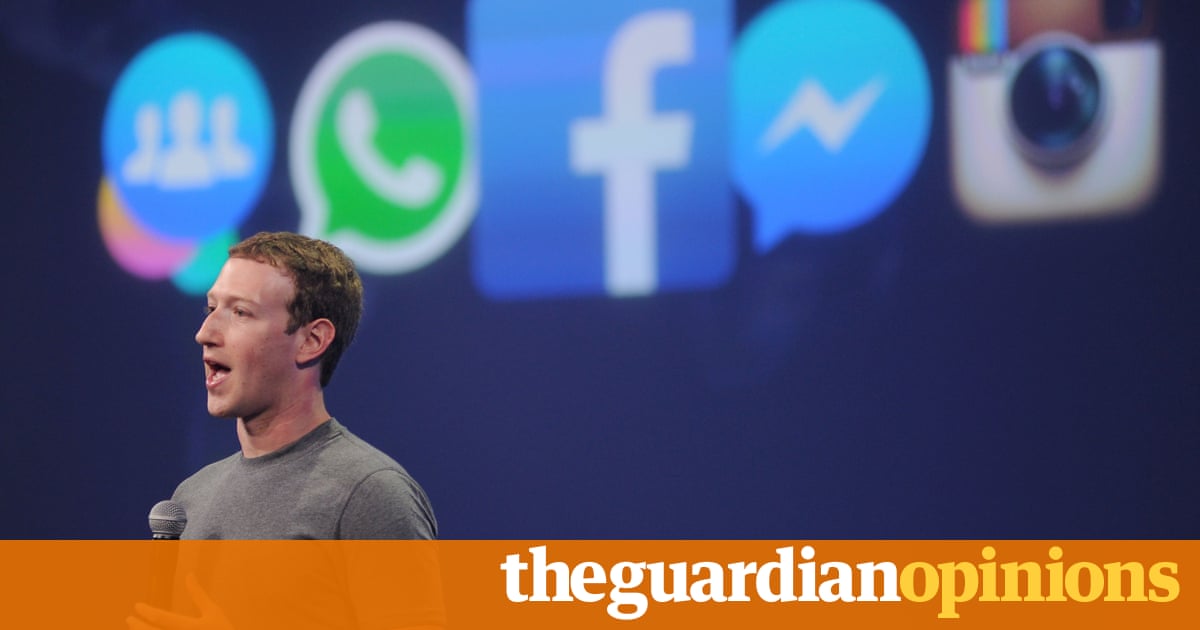 New Year's resolutions are crap. The entire exercise is rife with failure and self-loathing, and you, dearest, have no need to make any. You are already reading the Guardian. You are perfect exactly the way you are.
Infinitely more fun than reflecting on one's own shortcomings is diagnosing the problems of other, richer, more powerful entities. It is in that spirit that we have created a list of New Year's resolutions for the tech industry. Our resolution will be to continue doing our best to hold them to account, which, like the most successful resolutions, is what we were already planning to do anyway.
Meet new people
Tech companies have been promising to improve their hiring of women and underrepresented minorities for nearly two decades. Hiring women, black people and Latinos is apparently so challenging for these companies that the vice-president of diversity and inclusion for Apple, Denise Young Smith, recently redefined diversity to include "12 white, blue-eyed, blonde men in a room" who have different "life experience and life perspective". (She subsequently apologized for lowering the bar so far that 12 white guys tripped over it.)
In this new year, we urge tech companies to try to get out there and make some new friends. Seriously. Lives depend on it.
Lose weight
Between SoulCycle, Soylent, and biohacking, Silicon Valley execs stay pretty fit. But some of the most powerful and valuable properties in tech – social networks like Facebook, Twitter, and YouTube – are looking like they might have overindulged on some empty calories in their quest to consume our every thought, package it as content, and sell advertisements against it. Russian bots, white supremacists, and American presidents are all weighing down social media platforms. Time to go on a serious diet and shed this excess baggage.
Drink less
Venture capital has always been a respectable form of gambling for rich people, and 2017 has seen some terrible bets. From the $120m in VC funding raised by a $400 juicer that works about as well as two human hands to the $2.5m raised by a glorified vending machine with a culturally insensitive name and the $1.5m raised by "startup dog prisons", we have a very serious message to venture capitalists: go home, you're drunk.
Travel more
Mark Zuckerberg's 2017 resolution was to travel to all 50 US states. The resulting tour of dairy farms, black churches, and oil rigs helped the billionaire Facebook CEO learn about pressing issues for Americans, like how to drive a tractor and that the opioid crisis exists. "I started this year as an engineer and now I'm wrapping it up thinking of myself as more of a community builder too," he said.
For 2018, we'd like to suggest that Zuck keep traveling, this time to foreign destinations where his social network is perhaps less of a community builder than it is a democracy destroying genocide enabler. He could start with Sri Lanka, Guatemala, Bolivia, Cambodia, Serbia and Slovakia – six countries where Facebook unilaterally imposed major change to the news feed that stifled the ability of independent news outlets to reach their audiences. He might then spend some time in countries where his own "free basics" program has reduced the internet to a walled garden of Facebook-approved content.
Finally, we'd advise him to travel to a Rohingya refugee camp in Bangladesh where he can hear all about how Facebook has played a key role in amplifying anti-Muslim hate speech by the Burmese military and anti-Rohingya monks.
Spend time with friends and family
The tech industry got a head start on the post-Harvey Weinstein sexual harassment reckoning, but we have a feeling the house cleaning isn't over yet.
To any men who can't keep their hands to themselves in professional settings, we encourage any announcements about choosing to spend more time away from the office.
Spend less money
Since going public in March at a value of $28bn, the loss-making Snap Inc (the startup behind Snapchat) has continued to make losses. Big losses.
Among the company's most ridiculous decisions in 2017 was spending millions to manufacture hundreds of thousands of Spectacles – the company's "hip" new version of Google Glass – and then making it nearly impossible for anyone to buy them unless they lined up for hours or took a helicopter to a vending machine at the bottom of the Grand Canyon. It all added up to a nearly $40m loss – a black eye not even the oversized Spectacles can cover up.
Get organized
No, we don't need another productivity app. But the tech industry's various workforces, both white-collar and blue, should organize themselves. While unions have made impressive inroads with the support staff at Silicon Valley tech campuses, we'd love to see more collective action taken by rank-and-file coders to hold their employers to account. Workers of the world wide web, unite!
Get a new hobby
Twitter, this is for you. Having proved yourself incapable of running what may be one of the world's most impactful media platforms with any kind of coherent policy, perhaps it's time to give up the ghost.
This also applies to all of us who use Twitter obsessively, despite the fact that it's making us dumber and meaner. Let's just all get new hobbies and move on.
Quit smoking

If one tech company represents a flaming dumpster fire, it is Uber, which started the year with a massive consumer boycott and ended the year by revealing its cover-up of a massive customer data breach. In the intervening months, the company lost its CEO and the final shreds of its reputation.
Here's to a 2018 where new chief executive Dara Khosrowshahi figures out how to extinguish the smoking remains of Travis Kalanick's baby unicorn and do business in accordance with legal regulations and common decency.
Read more: www.theguardian.com