Reading Time:
2
minutes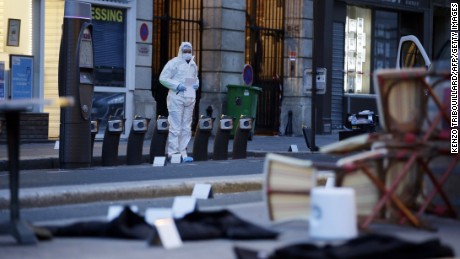 (CNN)The specter of a second terror attack this year in Paris raced through social media — along with the shocking news that it left more than 125 people dead.
And social media did what it always does, it reacted — sometimes in support, sometimes in fear. Sometimes in hope, other times with pride.
#Prayers4Paris
"So sad about Paris attacks. May the City of Lights outshine all the darkness," said Laurie Beth Jones, a Christian author.
"My heart and thoughts are in Paris tonight and always. An attack on humanity and our values. Bless y'all," tweeted Tayyaba Zulfiqar, who also invoked a famous line from the Rev. Martin Luther King Jr. "Darkness cannot drive out darkness; only light can do that. Hate cannot drive out hate; only love can do that."
Not Muslims, terrorists
With reports the attackers shouted "Allah akbar," or "God is greater," as they opened fire in the Bataclan concert hall in central Paris, social media speculation quickly focused on Muslim extremists, which prompted its own backlash.
Godless Utopia offered this from its Twitter account: "Don't pray for Paris. Fight against hateful, oppressive religious ideology."
Newspapers
Paris newspapers reacted in their own way, trumpeting news of the attack on their front pages with words such as "carnage," "horror," "massacre" and "war."
Open door
Still there was hope.
In the aftermath of the violence, Parisiens reached out, offering refuge to those stranded in the chaos.
The French hashtag #PorteOuverte, or open door, circulated. Strangers without shelter had a place to stay.
"Hey tourists in #Paris if you need help or some place to sleep around Jussieu 5th arrondissement, my door is open. #PorteOuverte #OpenDoor," tweeted Thomas Nigro.
National pride
And proving they wouldn't cower in the face of another terrorist attack, French soccer fans united in song as they left Stade de France after Friday night's match between the French national team and Germany. The attacks nearby kept them in lockdown until around midnight.
The song? "La Marseillaise," the French national anthem
Read more: edition.cnn.com