Information commissioner demands access to firms records and orders Facebook to halt data audit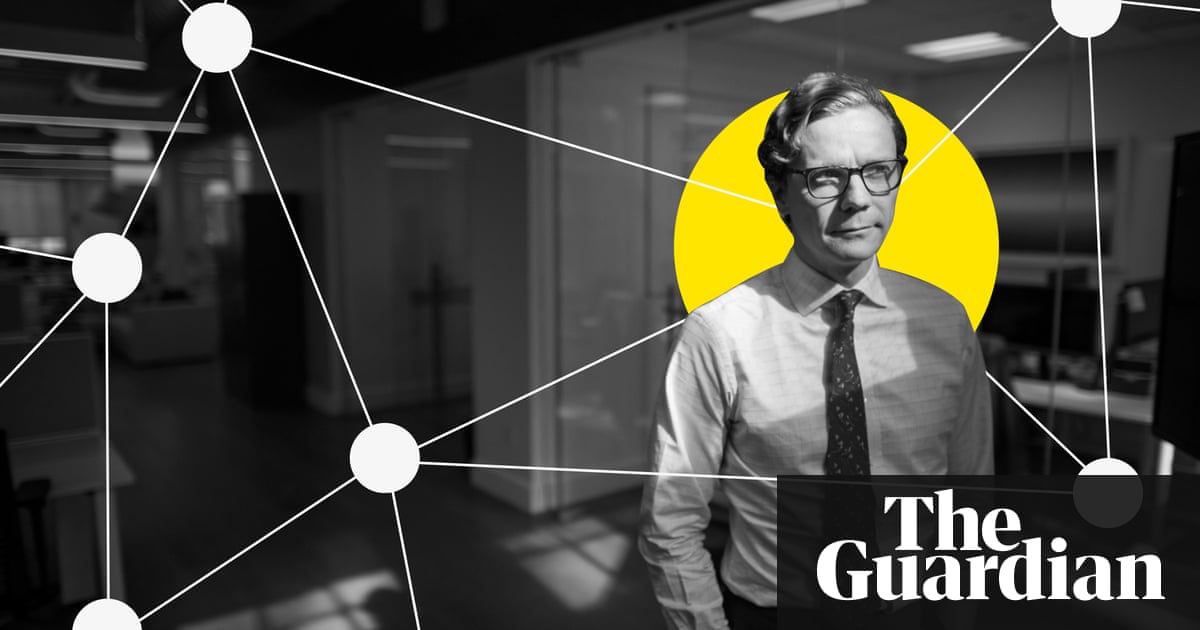 The information commissioner is seeking an urgent court warrant to enter the London headquarters of the elections consultancy Cambridge Analytica after the firm was caught in an undercover sting boasting about entrapping politicians, using honey traps and running fake news campaigns.
Elizabeth Denham said she had also demanded that Facebook halt a data audit of Cambridge Analytica, saying it could prejudice her investigation.
Cybersecurity consultants from Stroz Friedberg, who had been engaged by Facebook to do the audit, were at CA's office in London on Monday evening when the ICO asked them to leave so the authorities could pursue their own investigation.
An ICO spokesman said the commission had issued a demand to access CA's records and data.
"Cambridge Analytica has not responded to the commissioner by the deadline provided; therefore, the information commissioner is seeking a warrant to obtain information and access to systems and evidence related to her investigation," the spokesman said.
Facebook had agreed to stop its search of Cambridge Analytica's premises at the commissioner's request, the spokesman said.
"Such a search would potentially compromise a regulatory investigation."
The culture select committee chair, Damian Collins, said it was extraordinary that Facebook's investigators had been in the CA office and questioned their motives.
"We were told this last night and I don't think the information commissioner was aware of that at that time," he told the BBC. "This is a matter for the authorities. Facebook sent in data analysts and lawyers who they appointed, what they intended to do there, who knows?
"The concern would have been, were they removing information or evidence which could have been vital to the investigation? It's right they stood down but it's astonishing they were there in the first place."
The Channel 4 News investigation, broadcast on Monday, comes two days after the Observer reported Cambridge Analytica had gained unauthorised access to tens of millions of Facebook profiles in one of the social media company's biggest data breaches.
On Monday, Cambridge Analytica's chief executive, Alexander Nix, said the media attacks were because of his firm's role in the successful presidential election campaign of Donald Trump.
Nix, one of the CA executives targeted by the undercover Channel 4 reporters, suggested he could use women to entrap politicians on behalf of their rivals.
"Deep digging is interesting, but you know equally effective can be just to go and speak to the incumbents and to offer them a deal that's too good to be true, and make sure that that's video recorded. You know, these sorts of tactics are very effective, instantly having video evidence of corruption, putting it on the internet, these sorts of things," he was recorded saying.
Nix said they could "send some girls around to the candidate's house", adding that Ukrainian girls "are very beautiful, I find that works very well", Channel 4 reported.
Nix told BBC's Newsnight the sting was "a coordinated attack by the media that's been going on for very, very many months". He added, however, that he had a "huge amount of regrets about the fact that we, maybe, undertook this meeting and spoke with a certain amount of hyperbole about some of the things that we do".
Collins said on Tuesday that MPs would examine whether they felt Nix had misled parliament when he answered their questions during the committee's investigation into fake news.
"On the face of it, it looks like Mr Nix misled parliament. We want to be absolutely certain what he meant," he said.
"Certainly, what he told us in front of the select committee is not at all consistent with the evidence we now have from these various investigations," he told the BBC.
"At the heart of this is the ethics of how Facebook data is acquired. There will be many users, who use it every day, who might be alarmed that a company that engages in the kind of discussions Channel 4 revealed last night could be accessing and using their data without their knowledge."
Collins said he would be writing to Facebook's founder and chief executive, Mark Zuckerberg, on Tuesday asking him to answer questions in parliament. "The time has come now for the person who founded this company, this public figure, to speak in public and answer questions about it."
Read more: www.theguardian.com