Tolerance of the Facebook board member supporting Trumps divisive campaign reveals an industry where actions dont match the mission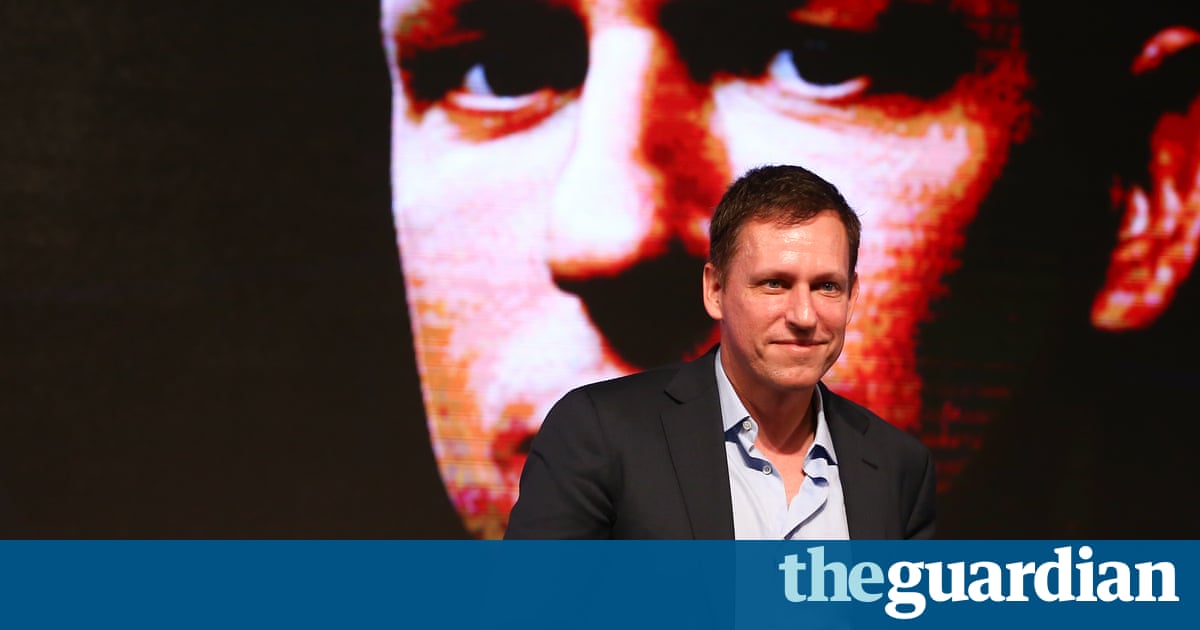 Its not often that Mark Zuckerberg invokes the values of Facebook to rebuke the people he works with, but this year, he reached a tipping point with the deeply upsetting views of one of the members of his board of directors, which he disavowed as not represent[ing] the way Facebook or I think at all.
Facebook stands for helping to connect people and giving them voice to shape their own future, he wrote. But to shape the future we need to understand the past.
One might expect that those words were aimed at Peter Thiel, the Facebook board member who has bucked Silicon Valley political orthodoxy by backing Donald Trumps xenophobic, Islamophobic, sexist, anti-science, and increasingly dictatorial campaign for president. After all, Trumps ideology represents a direct threat to Facebooks stated mission to make the world more open and connected.
But in fact, Zuckerbergs reproof was directed at another board member, Marc Andreessen, for an ill-advised series of tweets that appeared to express nostalgia for colonial rule of India. Amid Trumps ongoing campaign to undermine his supporters faith in the countrys democratic processes, Andreessens transgression seems almost quaint.
And yet, Zuckerberg and Facebook remain silent on Thiel, who has not only served as a delegate and convention speaker for Trump, but this week donated $1.25m to support Trumps campaign, even as a flood of allegations of sexual misconduct scared off major donors and leaders of the Republican party.
Zuckerbergs curious double standard with Thiel was echoed by Sam Altman, president of the influential startup incubator Y Combinator.
Over the weekend, Altman came under pressure to sever ties with Thiel, who serves as a part-time partner of Y Combinator. Altman has spoken out forcefully against Trump, whom he recently compared to Hitler in a blogpost. But he wrote Monday that he would not start purging people for supporting the wrong political candidate.
Altmans support for Thiel does have its limits, however. Of course, if Peter said some of the things Trump says himself, he would no longer be part of Y Combinator, he wrote.
What those things might be is an open question, but its not hard to imagine that if Thiel angered the entire nation of India or repeated his 2009 views on the tragic consequences of womens suffrage, Altman and Zuckerberg might find themselves compelled to pacify the public.
Money talks, and in Silicon Valley, it seems, money can say whatever it wants as long as ones public statements (be they convention speeches or Washington Post op-eds) obfuscate the bigotry that lies beneath.
It is perhaps notable that the public support of one tech industry mogul for the Republican party nominee has produced such controversy. After all, no one blinks when a billionaire banker or industrialist is revealed to donate to conservatives.
Do we think doctors are evil because Ben Carson is supporting Trump? Are you evil because there are journalists like Sean Hannity? When did we start analyzing entire industries and professions? asked Anshu Sharma, a venture capitalist with Storm Ventures.
Read more: www.theguardian.com