Grubbly Farms is raising black soldier flies as a substitute for wild-caught fish in food for livestock and farmed seafood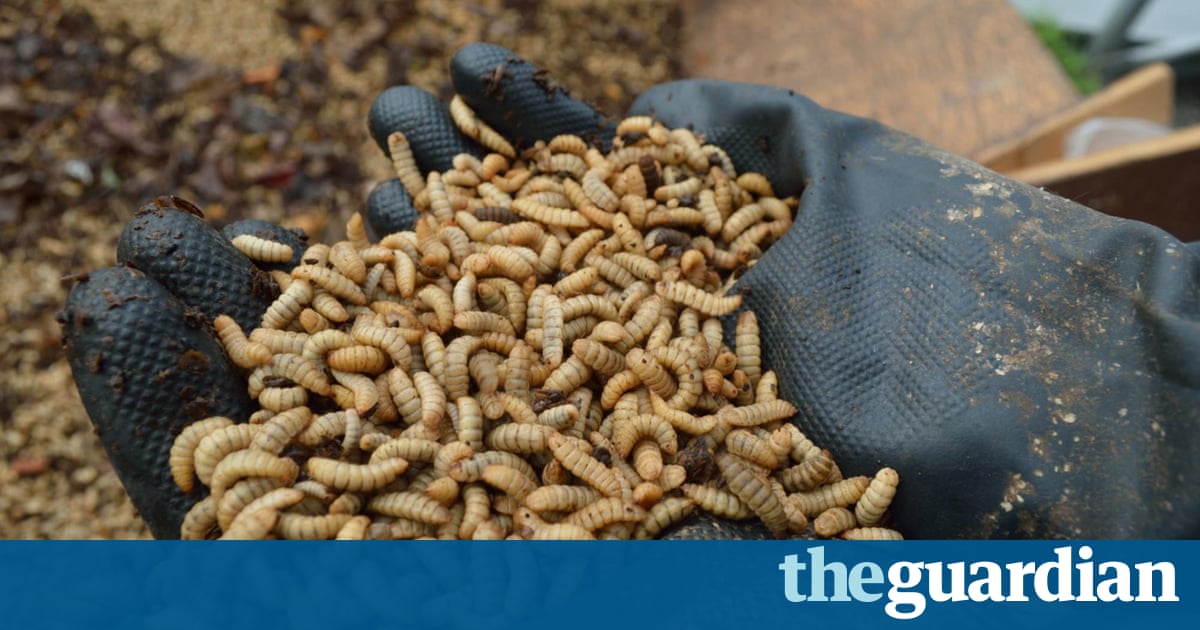 The experiment started inside the laundry room of an apartment in Atlanta, Georgia, where the two college students created a nursery for 700 larvae of black soldier flies they bought on Amazon for $20. Sean Warner and Patrick Pittaluga werent raising the writhing bugs as pets. They were raising food for animals.
Warner and Pittaluga, who are cousins and Georgia Tech graduates, eventually moved the larvae farm out of their apartment and founded Grubbly Farms, which is breeding and selling larvae as a more sustainable protein and fat source for for chickens, pigs and farmed seafood. Right now, wild-caught fish is a key ingredient in animal feed.
The little critters, Warner said, can help solve some of the planets most vexing environmental challenges.
I tell all my friends that bugs are the future, he said.
Producing animal feed based on fish, called fish meal, carries a significant environmental impact. Around 75% of the fish used in the feed are wild-caught species of small fish such as anchovies, herring and sardines. Demand for these species will likely increase as the world relies more on fish farming and less on depleting wild fish stocks to feed the growing appetite for seafood. The World Bank predicts the seafood farming will provide nearly two-thirds of the fish consumed worldwide by 2030.
Currently, 90% of those small fish (called forage fish) caught, or 28.4m tons, are turned into animal feed each year worldwide, according to a 2012 study funded by the Lenfest Foundation. Yet theyre also an essential food source for large mammals like whales and other predators. Earlier this year, scientists said depleting forage fish stocks were to blame for the record number of starving sea lion pups along the southern California coast.
Keeping more forage fish in the ocean creates a greater economic value, too. The Lenfest study showed that keeping them in the water as prey for larger, commercial catch would generate $11.3bn in value worldwide, compared to $5.6bn if they were taken out of the water. The US government says it is working on finding alternatives for fish meal, calling it an active and important area of research.
Warner and Pittaluga are running their business out of a warehouse in Doraville, Georgia, and they plan to hire their first full-time employee this month. Their initial business involves drying larvae and selling them whole as chicken treats. The farm hopes to generate enough revenue and raise more money to buy equipment for making fish meal, a process that involves extracting oil from dehydrated larvae and then grounding the larvae into a protein powder.
Read more: www.theguardian.com