As the steely First Lady in House of Cards and now a fearsome warrior in Wonder Woman, Robin Wright is having the time of her life playing powerful, ruthless women. She tells Alex Clark where it all went so right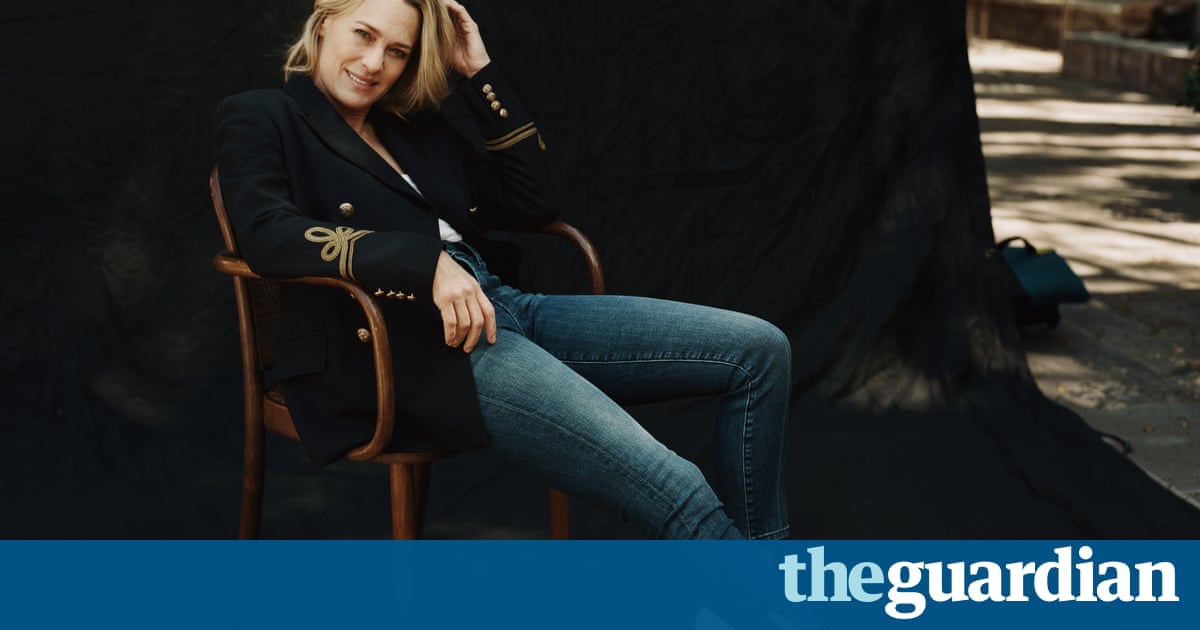 A sneak peek at the opening episode of the fifth season of House of Cards. Robin Wright, who plays First Lady to Kevin Spaceys POTUS, stares into the camera. Ive been meaning to talk with you. Its terrifying, isnt it? The President and I have a simple request. Tell us what you see. My husband and I Wrights character continues chillingly, want to protect you.
Suddenly, we are back in the coercive, wheedling world of Frank and Claire Underwood, their menace cloaked in carefully orchestrated concern. Yet Robin Wright seems entirely, physically different from Underwood when I meet her in a casual Los Angeles restaurant. Her FLOTUS is elegant in trademark sculpted neutrals, but she is also bodily imposing you wonder how Wright, fine-boned, petite, delicate, fills those power outfits.
I tell her that I once showed a picture of Underwood to my hairdresser to see if she could replicate the dramatic helmet of hair. She bursts out laughing. Do you have any idea how much product we put in my hair? she asks. Three products while its wet, volumising, texturising, root-lift, and a lot of curling brushes and a lot of blow-drying. Today, she says, its growing out because she has temporarily set Claire Underwood, who has brought her one Golden Globe and a host of nominations, to one side.
Read more: www.theguardian.com