Alliance Defending Freedom reportedly got $55m in donations in 2018 and has lawyers worldwide working against LGBTQ+ people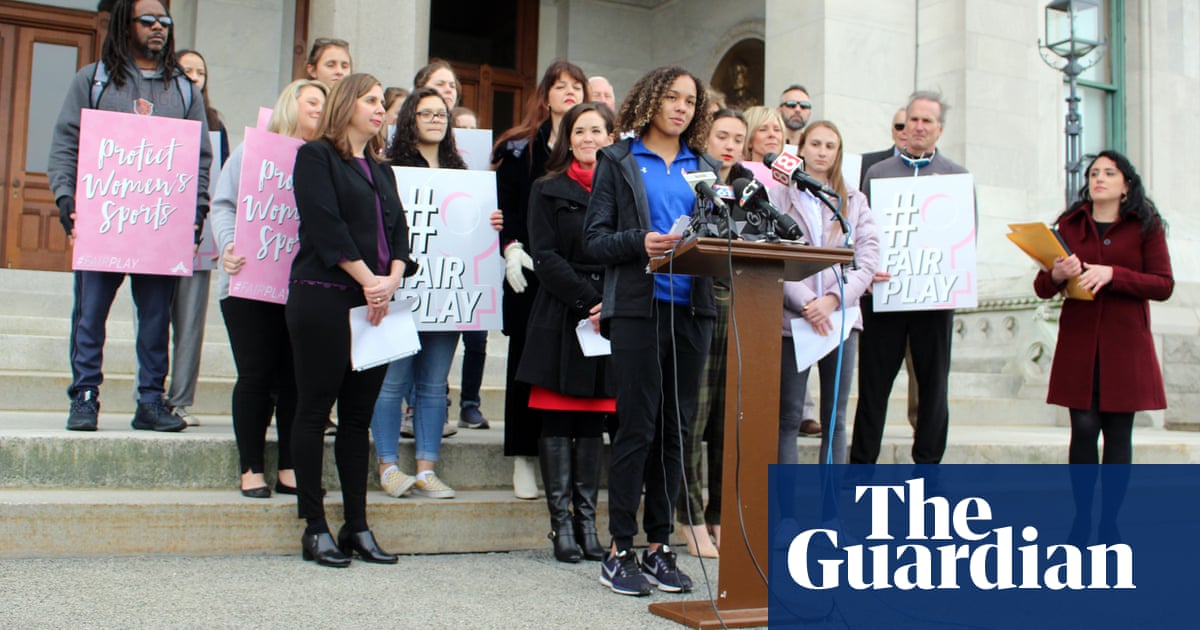 A group of about two dozen people, mostly women, stood on the steps of the Connecticut capitol on a New England winter day with signs reading "Protect Women's Sports" and "#FairPlay".
In front stood Christiana Holcomb, an attorney with Alliance Defending Freedom, the conservative Christian legal group representing three cis teen girls in a lawsuit filed this month demanding two transgender teen girls be barred from competing in the female high school sports division.
"Girls deserve to compete on a level playing field and the Connecticut policy now allows males to compete in the girls category if they identify as female," Holcomb later told the Guardian. "No amount of hormone therapy can ever fully undo those physiological advantages."
But the lawsuit is just one arrow in ADF's quiver, a conservative Christian powerhouse working internationally to remake laws governing family, sex and marriage in a vision which "keeps the doors open for the Gospel".
ADF, which reportedly received more than $55m in contributions in 2018, claims to have more than 3,400 affiliated attorneys and judges worldwide. In the 25 years since it was founded, it has brought 10 cases before the US supreme court, including some of the most consequential cases of the last decade on contraceptive and gay rights.
ADF is, "an aggressive, strategic legal group that is about Christian supremacy and hegemony in the US and in the world," said Frederick Clarkson, a senior research analyst with Political Research Associates. "It's the world under God's law."
The group's work against LGBTQ+ people has led experts on extremism at the Southern Poverty Law Center to label them a hate group. ADF rejects that label.
One of its most famous recent cases was of a baker in Colorado who refused to make a wedding cake for a same-sex couple. The group argued baking was his form of artistic expression, and won. In another, the group successfully argued the arts and crafts company Hobby Lobby should not be required to pay for birth control included in private insurance plans, because of the owner's Christian faith.
ADF counts the former Trump-appointed US attorney general Jeff Sessions as an ally, and its founders are a who's-who list of opponents of gay rights. And this American group is busy abroad too.
As recently as last month, ADF was working actively with students in the United Kingdom, defending anti-abortion protesters whose graphic signs concerned the University of Cardiff.
Read more: www.theguardian.com