A Silicon Valley apartment complex wants to attract high-income tenants who work at top tech firms but critics ask, what is the human cost?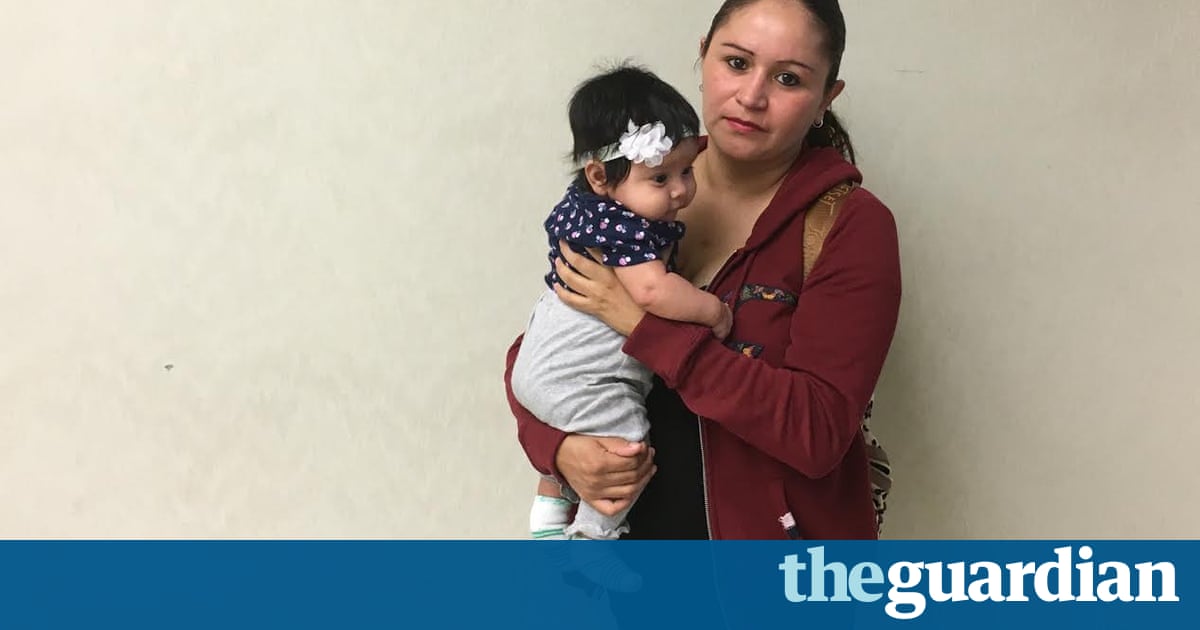 The recent eviction notice that Laura Hernandez and her husband received at their one-bedroom apartment in Silicon Valley did not say why they were being kicked out.
But executives at Trion Properties, a private equity firm that recently purchased their building, have made it unusuallyclear that they want a different kind of tenant high-paid technology workers at the nearby headquarters of Facebook, which is planning a large campus expansion.
In Hernandezs building in Redwood City, many residents threatened with eviction are low-income Latino families.
Hernandez takes care of her three-month-old daughter while her husband Adan Estevez works at a nearby recycling center. They pay their $1,600 rent on time. With less than two weeks before she has to move out, Hernandez, 26, has become worried that her anxiety over the possibility of being homeless is hurting her baby.
Because I breastfeed my daughter, I feel like Im passing that stress and depression on to her, she said during an interview in Spanish. Were not asking for a place to live for free. We just need a little more time.
Housing advocates say that throughout Silicon Valley, where income inequality is on the rise, real estate investors are increasingly purchasing centrally located apartments, remodeling them, removing low-income tenants en masse, and replacing them with wealthy tech workers. In many cases, the house flipping is entirely legal and occurs with little objection from local officials.
While stories of indirect displacement in the tech economy have become commonplace in California, Trions marketing materials are exceptionally transparent in the way they state the objectives of rapid gentrification to turn a profit.
The firm, in announcing the purchase of the 48-unit Buckingham Apartments, said that its goal was to rebrand and revitalize the property, raise the rents, and attract young working professionals employed at Google, Facebook, and other Fortune 100 tech companies.
This is a blatant attempt to displace people, said Salimah Hankins, senior staff attorney with Community Legal Services in East Palo Alto, a nonprofit representing some of the evicted tenants. This is all about a great investment opportunity. Theres no understanding of the real human cost.
Her organization has seen similar cases of displacement throughout Redwood City and in the neighboring cities of San Mateo and Burlingame.
Read more: www.theguardian.com