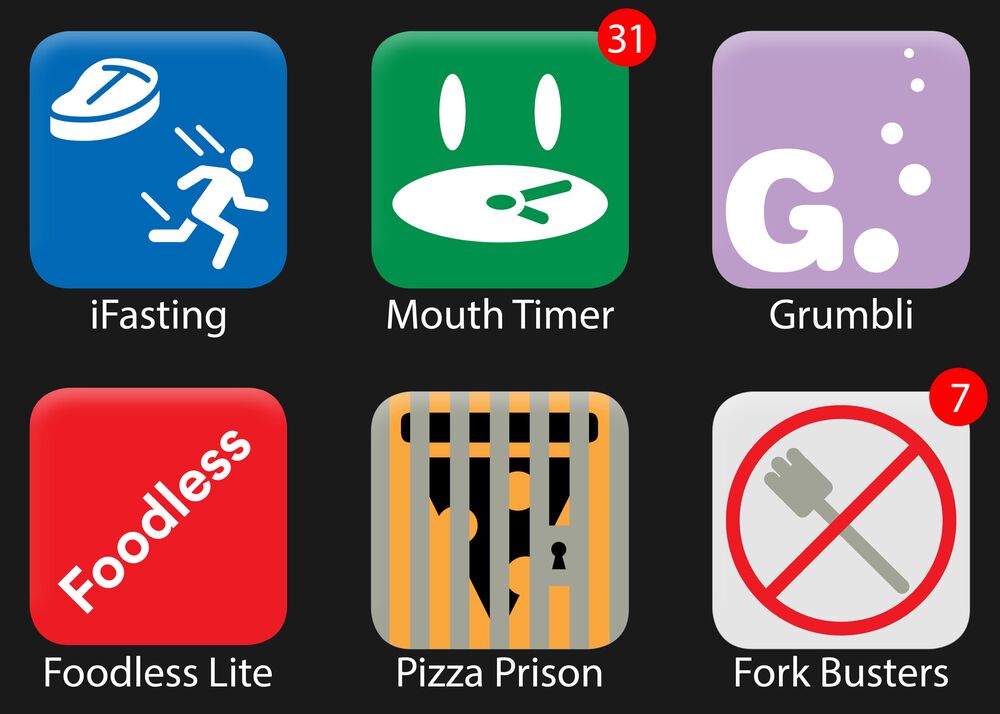 Like most of the health fads that catch on in Silicon Valley, this one broke through thanks to word-of-mouth—and a Medium post. Entrepreneur Sumaya Kazi extolled its virtues to 650,000 readers, while venture capitalist Phil Libin and others preached about it to anyone who would listen. Their miraculous idea was in fact a very old one: eating nothing at all for long stretches of time. Monthly Google searches for "intermittent fasting," which has become a catchall term for various forms of the practice, have risen tenfold over the past three years, to as many as 1 million. That's about as many as "weight loss" gets, and more than "diet." Now comes the next step, as businesses try to turn various forms of the craze into profit.
The idea may sound troubling depending on your relationship with food, but paid-for fasting regimens are finding a new audience in the Valley, partly because they're framed in terms of productivity, not only weight loss. (Fasting falls under the techy-sounding buzzword "biohacking," like taking so-called smart pills or giving your brain tiny shocks.) There's a growing body of research and anecdotal evidence showing a link between periods of noneating and increased focus and output, and perhaps even longer life. "Periods of nutrient restriction do good things," says Peter Attia, whose medical practice focuses on the science of longevity. "The subjective benefits are evident pretty quickly, and once people do it, they realize—if this is going to give me any benefit in my performance, then it's worth it."
As part of a diabetes-prevention program, PlateJoy, a meal-plan subscription app, encourages users to fast to shed pounds and lessen their risk of developing the disease. The company wouldn't say how many customers it has, but about 20 million people are eligible to get the $230-a-year coaching and progress-tracking program for free through their health insurer. (Insurers pay PlateJoy when their customers lose weight.) Co-founder Christina Bognet, a former health-care consultant and MIT-trained neuroscientist, says the plan encourages time-restricted feeding, in which practitioners eat only during a window of a few hours each day. Maintaining those restrictions, she says, has helped her keep off the 50 pounds she's lost in recent years.
"We instruct our patients to jump right into it," Bognet says. "We're hearing from people who've said, 'I have not been able to get my weight to budge, but now I'm down 7 pounds in two weeks.' This is life-changing." Five-year-old PlateJoy is profitable and looking to raise venture capital to supplement a smidgen of early funding from Y Combinator, 500 Startups, and other incubators.
Hvmn (pronounced "human") pitches customers mostly on productivity and performance. Its chewable coffee cubes and other dietary supplements are supposed to enhance focus and cognitive function. One product contains synthetic versions of ketones, compounds your body creates when it's fasting long enough to burn fat. Hvmn markets the drink to athletes ($99 for three small vials) as a way to boost performance and accelerate recovery. "It's more efficient fuel for the brain and body," says co-founder Geoffrey Woo, though he says they aren't meant to replace the benefits of fasting.
Formerly known as Nootrobox, Hvmn has attracted more than $5 million in venture backing from the likes of former Yahoo! Chief Executive Officer Marissa Mayer and Zynga Inc. founder Mark Pincus. The technology behind its ketone drink lies in more than a decade of research into supplements for combat troops, work financed by the Defense Advanced Research Projects Agency, the National Institutes of Health, and the University of Oxford.
Woo, who still fasts for 36 hours once a week, also helped start WeFast, a set of Facebook and Slack forums with thousands of members that began as a weekly breakfast for Hvmn employees. Members post advice and encouragement, track their progress, and link to the latest scientific research on fasting. "This will be considered just like exercise," Woo says, adding that he expects fasting to become a multibillion-dollar industry. "Our problem is overconsumption, and that means reinstalling a new culture around eating."
Valter Longo, a professor at the University of Southern California, has studied food restriction and longevity for decades. His research has shown that mice on fasting diets live longer and perform tasks better; that fasting in mice starves cancer cells and aids chemotherapy drugs; and that a very-low-calorie diet can slow multiple sclerosis by killing off bad cells and generating new ones. He advocates multiday fasting and sells a five-day, $250 diet package that he says mimics the effects of a fast. The box, called ProLon, includes soups, drink mixes, breakfast bars, vitamin supplements, and even desserts, but the portions are small enough that the customer will take in only about 1,100 calories on the first day and about 750 on each of the next four.
Since its introduction in 2016, more than 52,000 people have tried ProLon. Longo's company, L-Nutra, is targeting about $12 million in revenue this year and estimates that sales will more than double next year. L-Nutra and the research behind it have received close to $60 million in grants and investment capital, including from the NIH, the National Cancer Institute, the National Institute on Aging, and the U.S. Department of Defense. CEO Joseph Antoun says he's aiming for reimbursement deals similar to PlateJoy's with insurers and corporate wellness programs; he plans to take the company public within three years.
Even if you don't remember the Valley's last few health fads—Soylent, anyone?—there are plenty of reasons to be skeptical of just how much these products are worth. Female rats on fasting diets have shown hormonal imbalances and ovary shrinkage. As for humans, there isn't enough data on the long-term effects for doctors to reach a consensus. What is clear is that restricted-eating plans can make people more susceptible to anorexia nervosa and other disorders, says Lauren Smolar, director of programs at the National Eating Disorders Association.
"We consistently see cases where people have tried to control their intake of food, and it's led to an eating disorder," she says. "There ends up being this kind of reward feeling they're going through, which triggers them to continue on this diet. And slowly this feeling of losing control, and not being able to know when to stop, can occur."
Venture capitalist Libin, who lost 60 pounds fasting, acknowledges it isn't for everyone. "It's just something that works super well for me," he says. "I have more energy, more stamina, more mental clarity. My mood is better—all of this stuff. And I've measured all of it." 
BOTTOM LINE –
Startups focused on time-restricted feeding and low-calorie meal regimens plan to expand aggressively, but they may be a bit too far ahead of the science.
Read more: www.bloomberg.com