Tiny specks of bread found in fireplaces at a site in north-east Jordan used by Natufian hunter-gatherers 14,000 years ago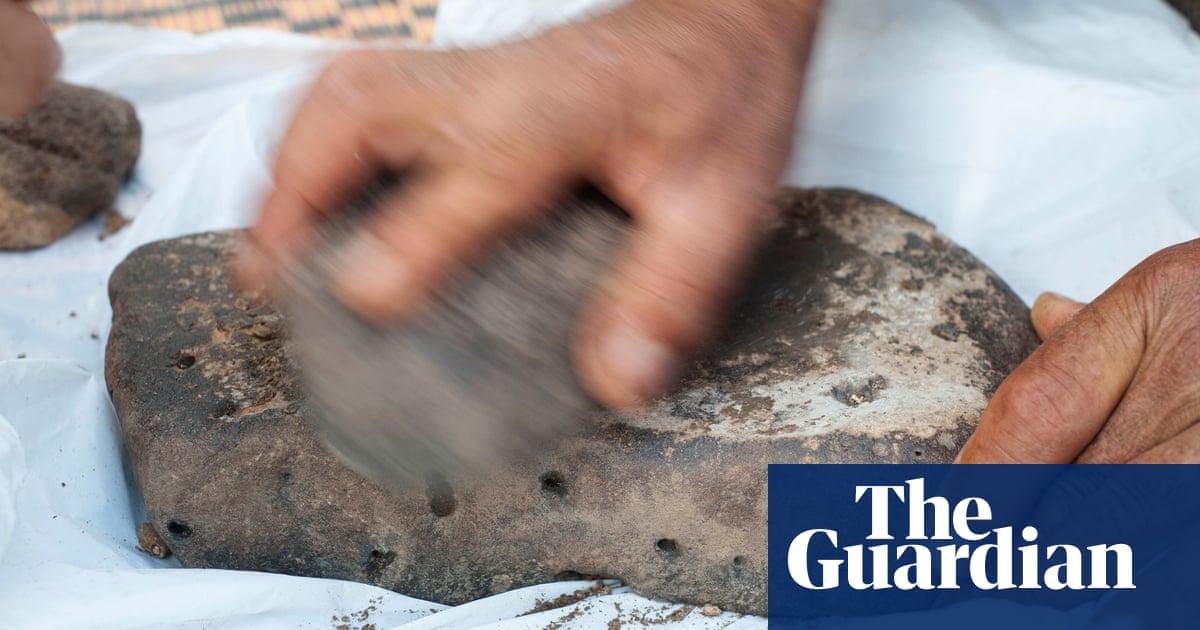 Charred crumbs found in a pair of ancient fireplaces have been identified as the earliest examples of bread, suggesting it was being prepared long before the dawn of agriculture.
The remains – tiny lumps a few millimetres in size – were discovered by archaeologists at a site in the Black Desert in north-east Jordan.
Using radiocarbon-dating of charred plant materials found within the hearths, the team found the fireplaces were used just over 14,000 years ago.
"Bread has been seen as a product of agriculturist, settled societies, but our evidence from Jordan now basically predates the onset of plant cultivation … by at least 3,000 years," said Dr Tobias Richter, co-author of the study from the University of Copenhagen, noting that fully-fledged agriculture in the Levant is believed to have emerged around 8,000 BC.
"So bread was being made by hunter-gatherers before they started to cultivate any plants," he said.
Read more: www.theguardian.com