Residents in Puerto Rico and the Virgin islands, Houston and the Florida Keys talk about this years challenges shelter, electricity and good cheer to make the best of the holidays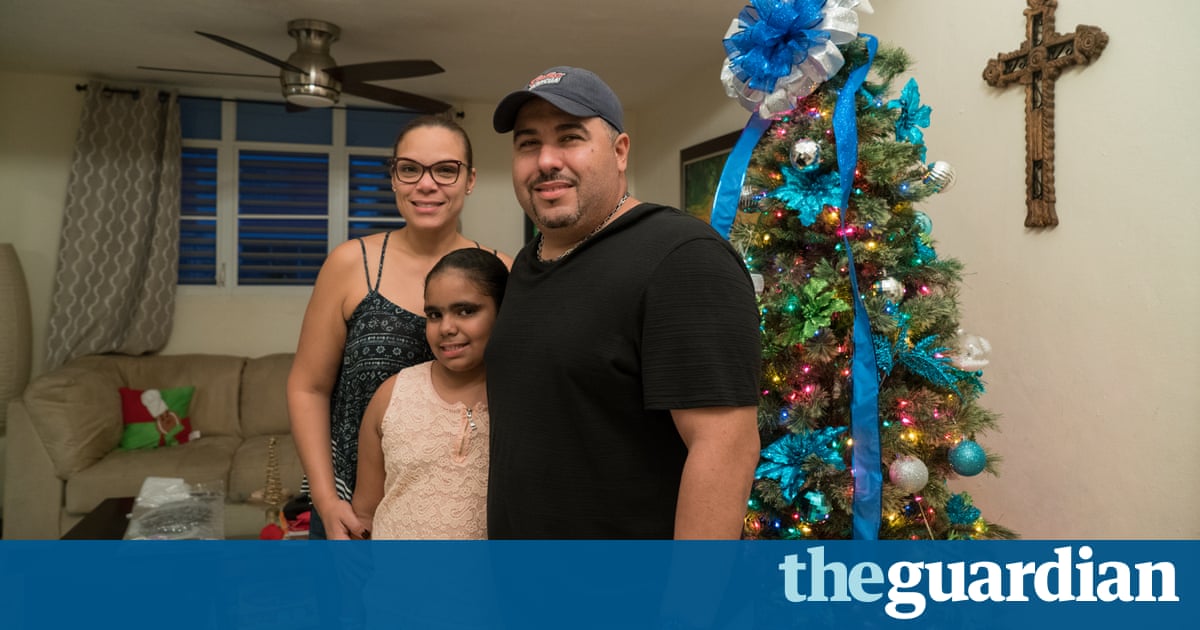 For seven weeks in autumn, images of homes in ruins, trees stripped bare and people wading through floodwaters dominated the news as hurricanes devastated the American south and Caribbean.
The US had never been hit in one hurricane season by storms as strong as Harvey, Irma and Maria, according to modern records, and the areas hit hardest by those intense storms are still far from recovery.
In Houston and the Florida Keys, thousands of people still don't have homes. In Puerto Rico, full electricity services have not been restored and those that have power know it can go out at any moment. At least 200 people were killed on the US mainland in the storms and the death toll in Puerto Rico is expected to be hundreds of people higher than the 64 reported by the island's government.
Other islands in the Caribbean were also badly hit.
These catastrophic events unleashed death and destruction but also an outpouring of support from people with no connection to the regions affected. As the holiday season approaches, nonprofits leading the recovery continue to see significant donations that will help provide food, water and shelter to those still in need.
Three months since the trio of storms unleashed life-threatening rain and winds, the Guardian spoke with people on the frontlines of the recovery.
Read more: www.theguardian.com