Reading Time:
2
minutes
Price of butter has rocketed 92% in a year and bakers are warning of a strong risk that the key ingredient is running out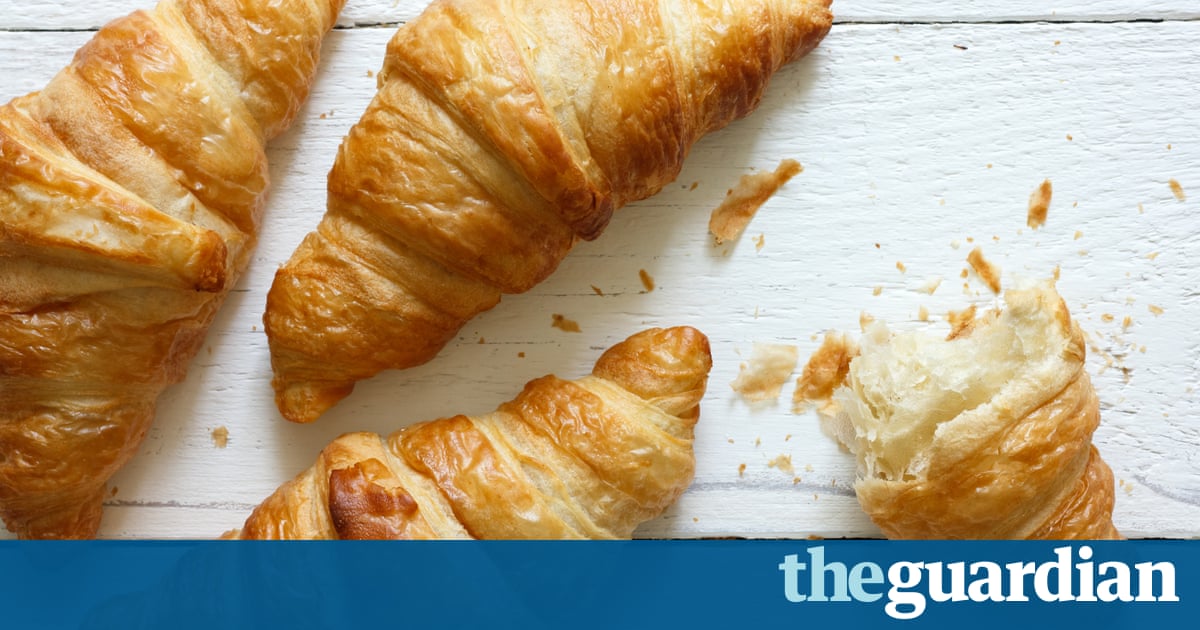 It is one of Frances most fabled delicacies, a flaky, crescent-shaped and feather-light indulgence first imported legend has it from Vienna, and as pleasurable in the mouth as it is ruinous for the waistline.
But the croissant, along with its equally appetising relative the pain au chocolat and other iconic French pastries such as the brioche, is at risk from an unprecedented shortage of its principle ingredient: butter.
Last April, we were paying 2,500 a tonne, said Matthieu Labb of the baking industry body FEB. Now its 5,300. At best, consumers are going to have to pay more. At worst, we may no longer be able to get butter.
A nationwide pastry penury is possible, said Fabien Castanier of the federation of French biscuit and cake-makers. The industry is under unsustainable pressure, he said. And its going to get worse. Theres a real risk of butter running out.
Although shrouded in layers of legend, historians agree the croissant was inspired by the Austrian kipfel or Hrnchen, a crescent-shaped cake supposedly created to celebrate the vital role of Viennas bakers in defeating the 1683 siege of the city by the Ottomans.
Up early to start baking their bread, the bakers are said to have heard the Turkish soldiers tunnelling under the city and alerted the authorities. Inconveniently for this story, however, crescent-shaped breads and cakes existed in Austria and elsewhere centuries earlier.
Another much-repeated story recounts that Marie-Antoinette, nostalgic for the flavours of her native Vienna, was responsible for introducing the croissant to France in the 1770s but that, too, is belied by the fact that the first French reference to the iconic pastry does not appear until the 1840s.
What is certain is that the innovation that ensured the croissants success possibly pioneered by an Austrian-born baker called August Zang at his patisserie in the rue Richelieu in central Paris at about that time was to use puff pastry. From then on, the delicacy took off, rapidly becoming a breakfast staple.
By 1872, Charles Dickens, on a visit to the French capital, was singing the praises of the dainty croissant on the boudoir table and contrasting it unfavourably with the dismal monotony of British bread.
But butter represents around 25% of a croissants ingredients, Labb told Le Figaro newspaper, and both Frances baked goods industry and the countrys 30,000-odd boulangeries-patisseries will not be able to absorb shrinking profit margins for much longer.
Bakers are also appealing to supermarkets to charge consumers more and pass some of the increase on to suppliers. Prices wont double, Labb said. But there will have to be significant increases or some bakers could really be in difficulty.
The rise in wholesale butter prices is mainly blamed on falling milk yields across Europe but especially in France, together with rising demand both domestically and internationally and the fact that most milk is used to make cheese or cream, not butter.
At the same time, French farmers complain that they are receiving less for their milk than it costs to produce because Europe has a glut of 350,000 tonnes of powdered milk, which is depressing prices.
Read more: www.theguardian.com