This wedding dress isn't made of tulle, chiffon or satin. It's not even charmeuse, silk or crepe.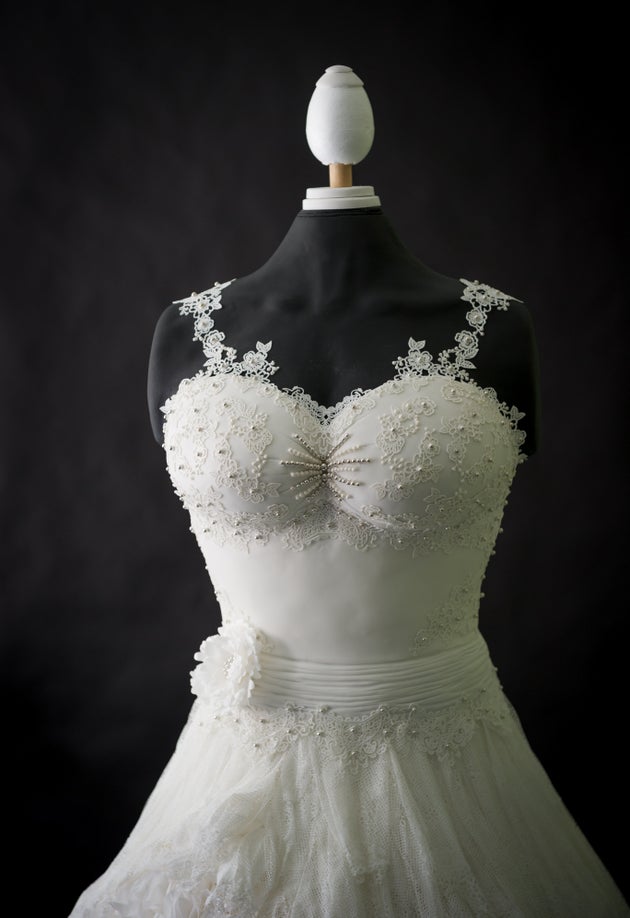 We're going to go out on a limb when we say this dress is made of the best material of all: cake. Award-winning cake sculptor Sylvia Elba was asked to design the confection for Cake International, a cake decorating and cooking show that takes place this month in London.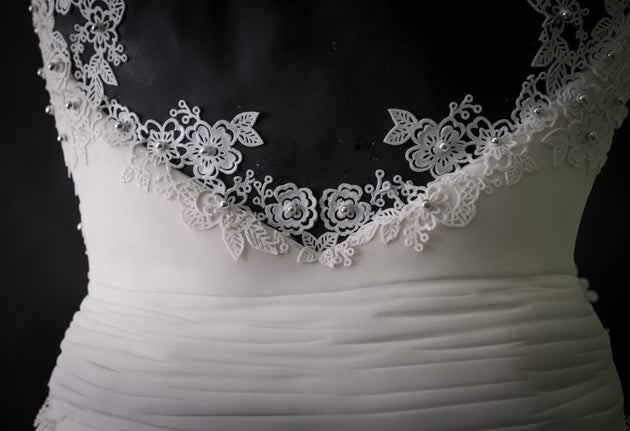 The goal of the project was to create something based on wafer paper; it was Elba's idea to create the life-size dress, which is attained solely of fondant, cake lace and wafer paper.
"I always liked wedding dresses, and this is how the idea came to my intellect, " Elba told the Daily Mirror.
She worked on the wedding dress cake — which weighs more than 150 pounds and stands at 5'5″ — with Yvette Marner, founder of Fun N Funky Cakes, and cake designer Ilinka Rnic. It took the team over 300 hours to complete.
Check out more photos of the cake dress below.