The Long Read: All of our efforts to be more productive backfire and only make us feel even busier and more stressed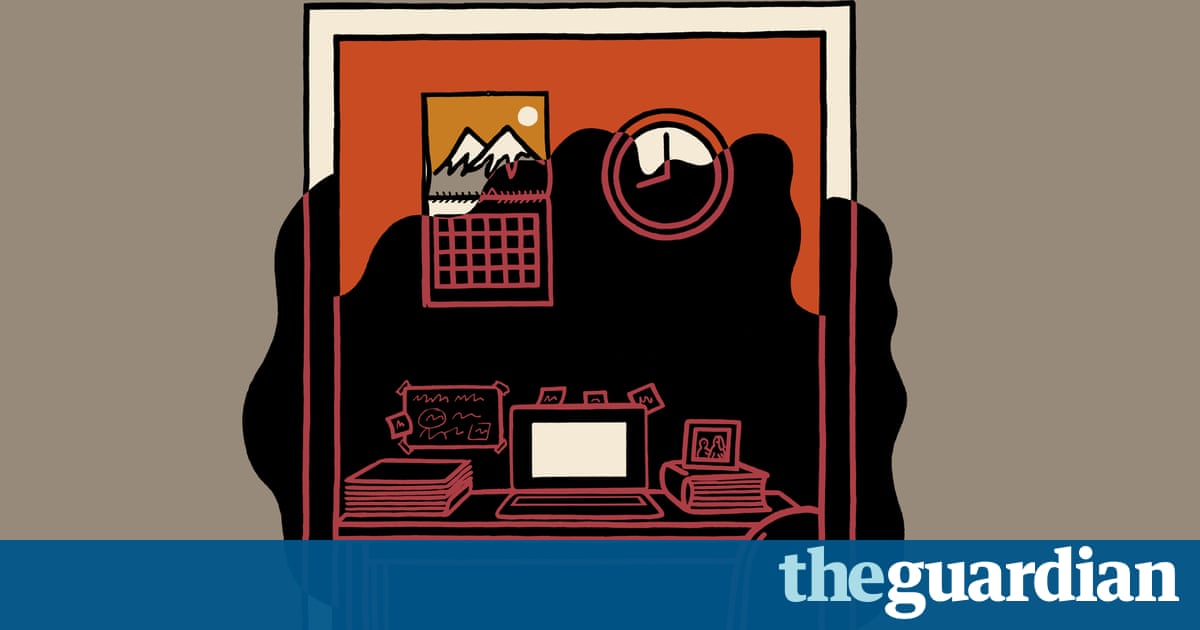 The eternal human struggle to live meaningfully in the face of inevitable death entered its newest phase one Monday in the summer of 2007, when employees of Google gathered to hear a talk by a writer and self-avowed geek named Merlin Mann. Their biggest professional problem was email, the digital blight that was colonising more and more of their hours, squeezing out time for more important work, or for having a life. And Mann, a rising star of the personal productivity movement, seemed like he might have found the answer.
He called his system Inbox Zero, and the basic idea was simple enough. Most of us get into bad habits with email: we check our messages every few minutes, read them and feel vaguely stressed about them, but take little or no action, so they pile up into an even more stress-inducing heap. Instead, Mann advised his audience that day at Googles Silicon Valley campus, every time you visit your inbox, you should systematically process to zero. Clarify the action each message requires a reply, an entry on your to-do list, or just filing it away. Perform that action. Repeat until no emails remain. Then close your inbox, and get on with living.
It was really just a way of saying, I suck at email, and heres stuff that makes me suck less at it you may find it useful, Mann recalled later. But he had stumbled on a rich seam of societal anxiety. Hundreds of thousands of people watched his talk online, and Inbox Zero spawned countless blog posts, along with books and apps. It was the Atkins diet for nerds: if you werent doing it yourself, you almost certainly knew someone who was. Manns followers triumphantly posted screenshots of their empty inboxes; the New Yorker, discerning his increasingly cult-like following, described his system as halfway between Scientology and Zen. (The New York Post called it bullshit.)
If all this fervour seems extreme Inbox Zero was just a set of technical instructions for handling email, after all this was because email had become far more than a technical problem. It functioned as a kind of infinite to-do list, to which anyone on the planet could add anything at will. For the knowledge workers of the digital economy, it was both metaphor and delivery mechanism for the feeling that the pressure of trying to complete an ever-increasing number of tasks, in a finite quantity of time, was becoming impossible to bear.
Most of us have experienced this creeping sense of being overwhelmed: the feeling not merely that our lives are full of activity that can be exhilarating but that time is slipping out of our control. And today, the personal productivity movement that Mann helped launch which promises to ease the pain with time-management advice tailored to the era of smartphones and the internet is flourishing as never before. There are now thousands of apps in the productivity category of the Apple app store, including software to simulate the ambient noise of working in a coffee shop (this has been shown, in psychology experiments, to help people focus on work), and a text editor that deletes the words you have written if you dont keep typing fast enough.
The quest for increased personal productivity for making the best possible use of your limited time is a dominant motif of our age. Two books on the topic by the New York Times journalist Charles Duhigg have spent more than 60 weeks on the US bestseller lists between them, and the improbable titular promise of another book, The Four Hour Work Week, has seduced a reported 1.35m readers worldwide. There are blogs offering tips on productive dating, and on the potential result of productive dating, productive parenting; signs have been spotted in American hotels wishing visitors a productive stay. The archetypal Silicon Valley startup, in the last few years, has been one that promises to free up time and mental capacity by eliminating some irritating friction of daily life shopping or laundry, or even eating, in the case of the sludgy, beige meal replacement Soylent almost always for the purpose of doing more work.
And yet the truth is that more often than not, techniques designed to enhance ones personal productivity seem to exacerbate the very anxieties they were meant to allay. The better you get at managing time, the less of it you feel that you have. Even when people did successfully implement Inbox Zero, it didnt reliably bring calm. Some interpreted it to mean that every email deserved a reply, which only shackled them more firmly to their inboxes. (That drives me crazy, Mann says.) Others grew jumpy at the thought of any messages cluttering an inbox that was supposed to stay pristine, and so ended up checking more frequently. My own dismaying experience with Inbox Zero was that becoming hyper-efficient at processing email meant I ended up getting more email: after all, its often the case that replying to a message generates a reply to that reply, and so on. (By contrast, negligent emailers often discover that forgetting to reply brings certain advantages: people find alternative solutions to the problems they were nagging you to solve, or the looming crisis they were emailing about never occurs.)
The allure of the doctrine of time management is that, one day, everything might finally be under control. Yet work in the modern economy is notable for its limitlessness. And if the stream of incoming emails is endless, Inbox Zero can never bring liberation: youre still Sisyphus, rolling his boulder up that hill for all eternity youre just rolling it slightly faster.
Two years after his Google talk, Mann released a rambling and slightly manic online video in which he announced that he had signed a contract for an Inbox Zero book. But his career as a productivity guru had begun to stir an inner conflict. I started making pretty good money from it from speaking and consulting but I also started to feel terrible, he told me earlier this year. This topic of productivity induces the worst kind of procrastination, because it feels like youre doing work, but I was producing stuff that had the express purpose of saying to people, Look, come and see how to do your work, rather than doing your work!
The book missed its publication date. Fans started asking questions. Then, after two more years, Mann published a self-lacerating essay in which he abruptly announced that he was jettisoning the project. It was the 3,000-word howl of a man who had suddenly grasped the irony of missing morning after morning with his three-year-old daughter because he was typing bullshit that I hoped would please my book editor about how to use time well. He was guilty, he declared, of abandoning [my] priorities to write about priorities Ive unintentionally ignored my own counsel to never let your hard work fuck up the good things. He hinted that he might write a different kind of book instead a book about stuff that really mattered but it never appeared. Im mostly out of the productivity racket these days, Mann told me. If youre just using efficiency to jam more and more stuff into your day well, how would you ever know that thats working?
Its understandable that we respond to the ratcheting demands of modern life by trying to make ourselves more efficient. But what if all this efficiency just makes things worse?
Read more: www.theguardian.com