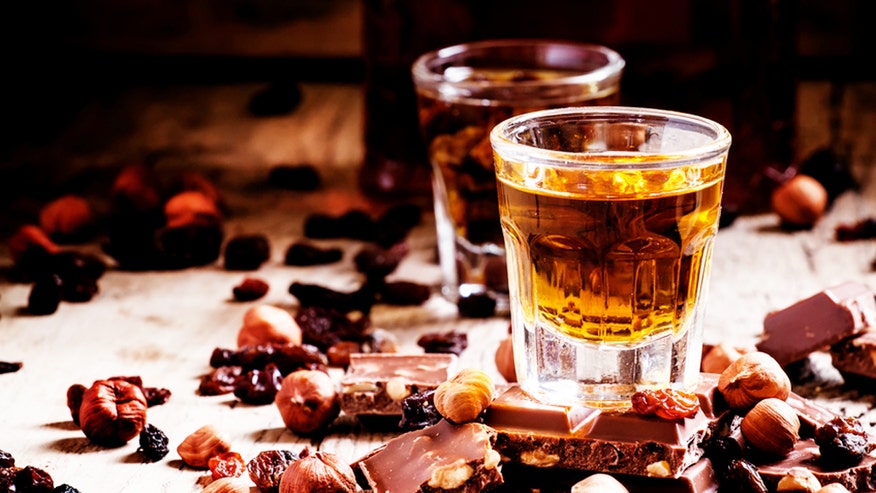 If there's one thing that can make Halloween candy even better, it's whiskey.
We asked Drew Sweeny, beverage director of TAO Group, to share a few pairings that will warm you straight to the core this fall season.
Hershey's Chocolate + Brown Royal Vanilla Whiskey
Crown Royal Vanillas creamy vanilla flavor with a smooth, light whiskey finish makes this classic chocolate bar taste super rich.
Milky Way + Bulleit Bourbon
Bulleit Bourbon offers maple, light toffee and spice flavors like nutmeg to the creamy nougat of Milky Way.
Reese's Peanut Butter Cups + George Dickel Rye Whiskey
Dickel Rye with its caramel, vanilla and warm baking spice notes is even better than milk after a bite of a chocolate Peanut Butter Cups.
More from Travel + Leisure
Chocolate-Covered Almonds + Nikka Coffey Grain
Nikka Coffey Grain with a couple of slivered almonds in it. Really opens the whiskey up.
Candy Corn + Mellow Corn Whiskey
Mellow Corn Whiskey is a 90 percent corn whiskey with notes of corn, vanilla toffee is a fun combination with a candy corn. Its also just a fun combination!
Peppermint Pattie + Ragtime Rye
This is a local New York straight Rye whiskey. Rich, peppery, very balanced that would be a great compliment to a cool and refreshing Peppermint Pattie.
Peanut M&Ms + Sheep Dip Islay Scotch Whiskey
It's a blend of basically every distillery on the island, its smoky salty flavors would go great with the salty sweet crunch of peanut M&Ms.